BUILDING OR RENOVATING? KEEP YOUR NEW SHOWER GLASS STAIN FREE
Nobody wants to be wasting precious time scrubbing and cleaning shower glass, we all know what they usually look like after awhile. There is a better way! 
You won't need the harsh chemicals and can stop buying all those cleaning products that don't even work. Keep your shower glass clean, clear, and streak-free with Diamond Fusion's™ easyCLEAN Shower Glass Protection.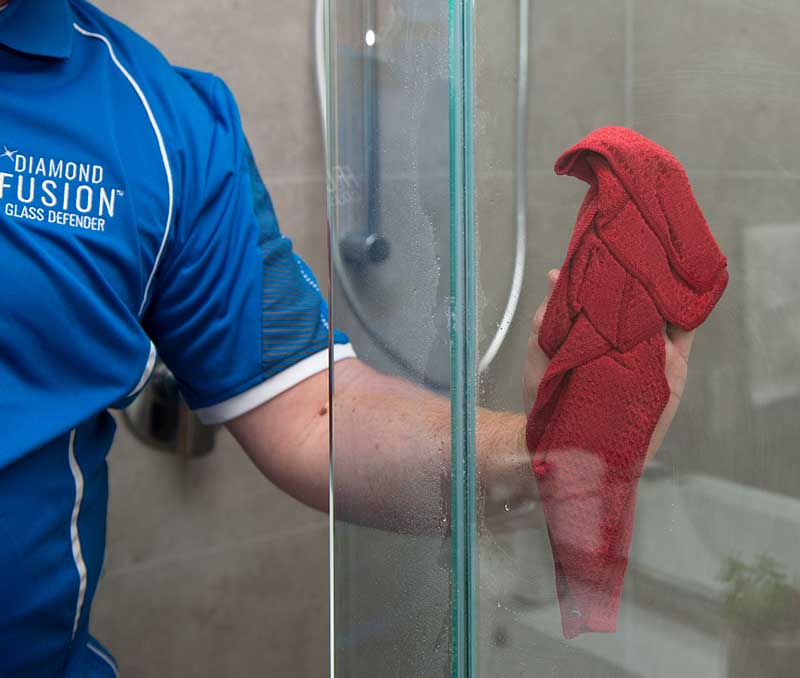 OUR AUCKLAND GLASS DEFENDERS COME TO YOU!
Our experienced and professional team will visit your home or commercial site and apply Diamond Fusion™ easyClean to your glass.
We can apply Diamond Fusion™ easyClean to:
Pool Fences and Balustrades
Diamond Fusion provides a lifetime of protection and easy clean glass, without using harsh chemicals and saving you time.
We also provide a restoration service, for glass that is already stained.
Keep Your Shower Glass Sparkling With The World's #1 Shower Glass Protection Product.
PROTECT YOUR SHOWER GLASS & PREVENT STREAKS WITH DIAMOND FUSION
CALL. 0800 66 72 78
GET IN TOUCH WITH US
Ask for more Information, or Book an application
DON'T LET YOUR SHOWER BECOME STAINED, DIAMOND FUSION WILL:
Dramatically reduce your shower glass cleaning time by up to 90% 

Keep your shower glass looking clean, clear & streak-free

Factory-backed warranty, giving you peace of mind

Diamond Fusion™ easyClean is the ONLY glass protection product with a global patent

Diamond Fusion™ is trusted around the globe & is the world's #1 product

We restore your stained glass and save your money with shower glass restoration, dramatically returns up to 90% of glass surfaces to looking great again.
INCREASE LONGEVITY OF SHOWER GLASS
CLEAN, CLEAR AND STREAK-FREE SHOWER
DIAMOND FUSION™, TRUSTED GLOBAL PRODUCT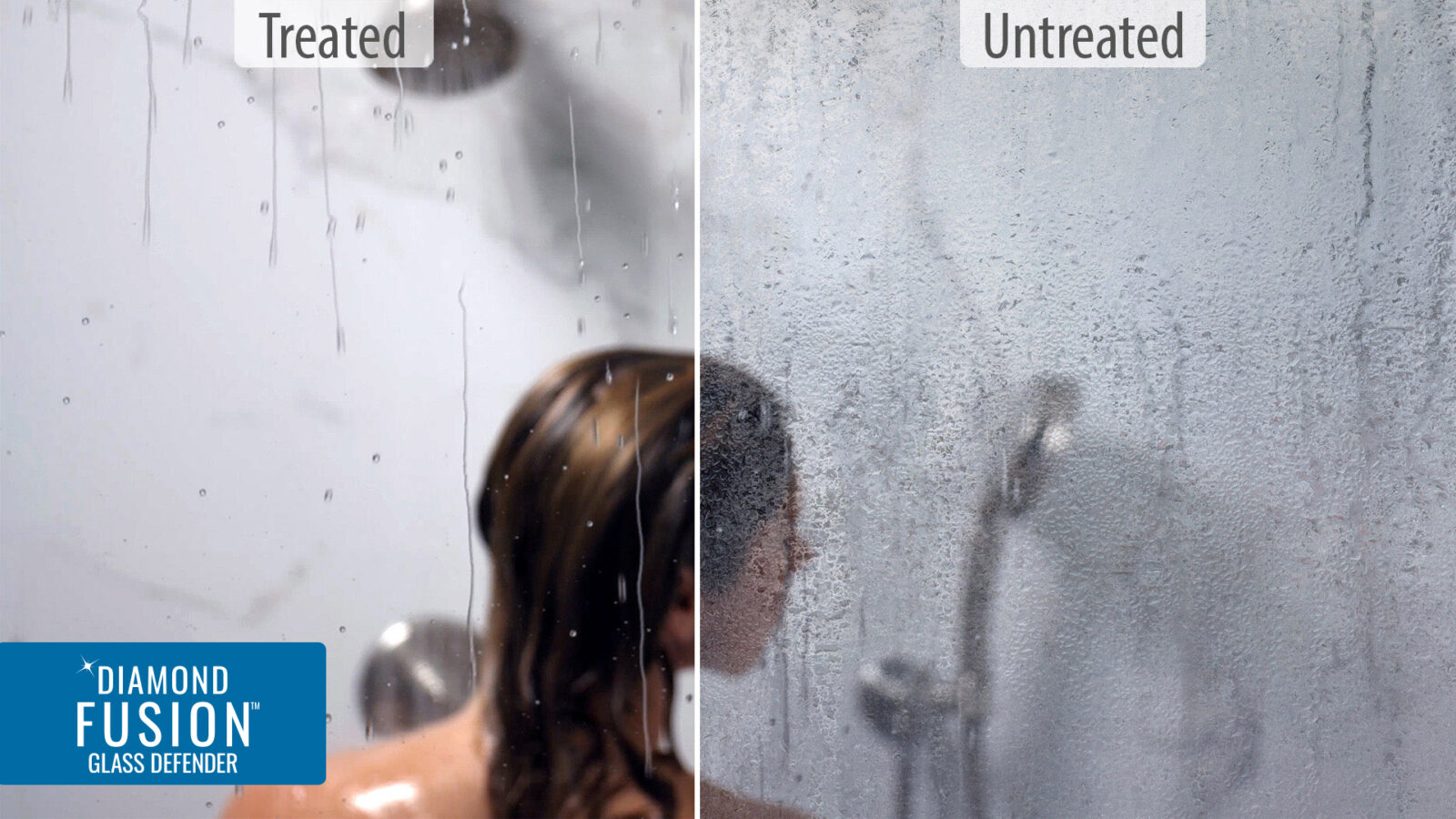 SHOWER GLASS PROTECTION WITH THE WORLD'S LEADING PRODUCTS
Diamond Fusion™ easyCLEAN Shower Glass protects your shower glass with nanotechnology and reduces your cleaning time by up to 90%!
Select Diamond Fusion™ and discover why millions of customers worldwide choose our products.