BECOME A DIAMOND FUSION GLASS DEFENDER IN YOUR TOWN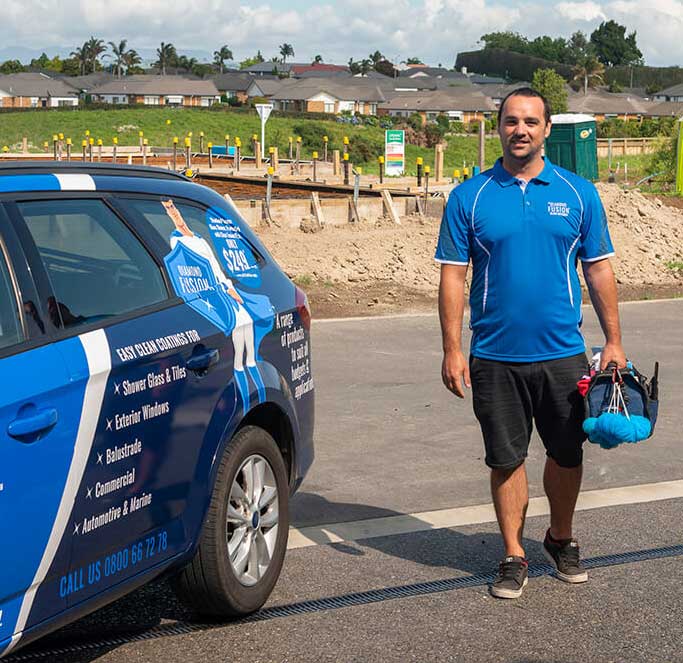 WHY JOIN US AT DIAMOND FUSION GLASS DEFENDER?
We have created a new and exciting partnership model that we are launching into New Zealand. These partnerships are designed to bring you financial freedom with a strong marketing strategy, simplified systems, training, and support, all backed by the amazing patented technology that is Diamond Fusion easyClean. 
Our system has been created and tested over many years. A Diamond Fusion Glass Defender franchise provide you with a self employment opportunity, with all of the hard work already done, putting you on the fast track to success.
Are you motivated, looking for a new opportunity, want to be part of a team? Then the Diamond Fusion Glass Defender business franchise model is just what you need – send us a message today, and our friendly team very soon.
WELCOME TO DIAMOND FUSION NEW ZEALAND'S BEST GLASS AND SURFACE PROTECTION COMPANY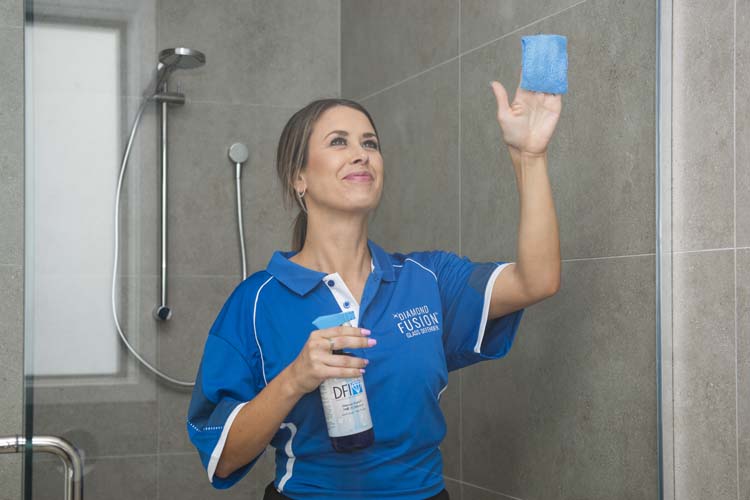 When a home owner has invested in a beautiful new home or Renovation, it is often very soon after that the new glass and surfaces start looking grey, cloudy, or covered with "impossible" to move markings. In a shower, the soap scum is easy to clean at first, but silica, calcium and lime in the water is almost impossible to shift.
With the boom in home ownership, renovations and new builds,  the opportunities in the protective coatings market are practically limitless.
Diamond Fusion partners, treat new glass to repel scum and spray, and can make dirty glass and surfaces sparkle like new. Surfaces include:
Showers

Glass balustrades & Windows/Doors

Commercial glass

Vehicle windscreens

Marine glass
see how our technology works
Unseen the the naked eye, glass has tiny indents creating a trap for water.
Our products work by making the glass incredibly smooth and water repellent, so any contamination on the surface is very easy to remove with plain water or mild detergent.
Drag the slider below to see the difference.
[twenty20 img1="443" img2="444" direction="horizontal" offset="0.5" align="right" width="100%" before="TREATED" after="UNTREATED" hover="false"]
NO GLASS CEILING TO THIS OPPORTUNITY
Diamond Fusion is looking for franchisees in most parts of the country to take up the opportunity to build a substantial business of your own. The low investment gives you:
 A large exclusive territories available

Quality business systems and products to help develop an enjoyable and profitable business

Comprehensive initial training and valuable ongoing support

Initial training, set-up, and launch support

All the necessary equipment and start-up stock

Ongoing mentoring and marketing to help you grow

Customer appointment generation

Based from home, so no costly business premises needed, low ongoing overheads
Multiple earning opportunities
Work as an owner operator, "husband and wife" team, or employ staff

No limits to your earning potential 
We are looking for people who…
Are happy to sell themselves and the product

Have the ambition to own their own business

Are great with people

Enjoy following a system

Have a reasonable level of fitness

Aren't afraid of networking or looking for opportunities

Can confidently represent the brand at Home Shows

Have the motivation and enthusiasm to seek out commercial opportunities in their area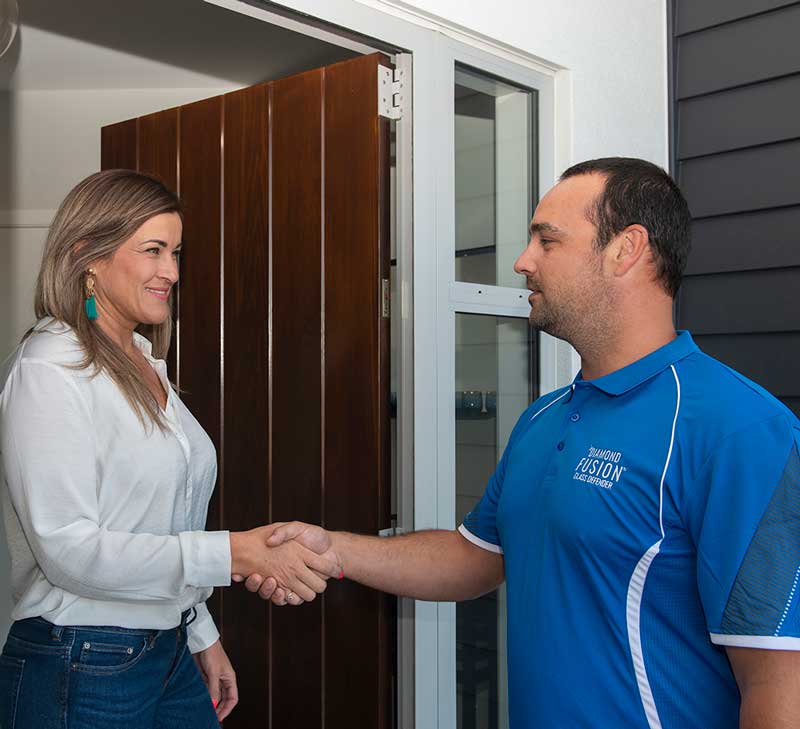 When it comes to protecting your investment in glass surfaces, such as shower doors, windows, and tabletops, Diamond Fusion easyClean is the ideal solution. Our top-of-the-line protective coating is known for its superior durability and resistance to scratches and...