SHOWER GLASS PROTECTION YOU CAN COUNT ON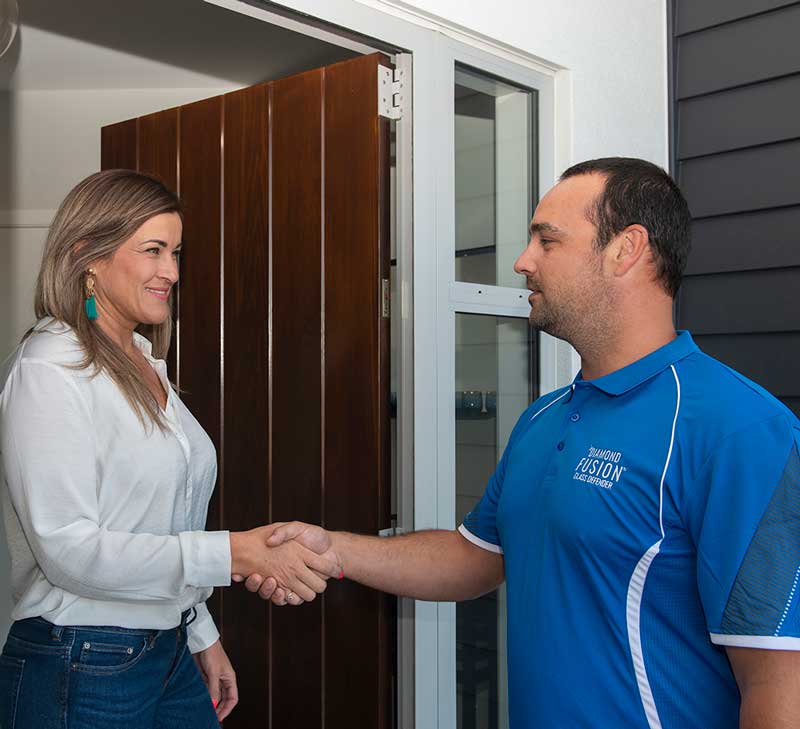 PROTECT YOUR NEW SHOWER GLASS
Are you building or renovating? Give us a call first! If you're planning on installing a new shower screen, consider protecting your investment with Diamond Fusion Glass Defender.
We all know how quickly that pristine new glass can become a magnet for soap scum, grease, and unsightly discolouration. With Diamond Fusion Glass Defender, you can say goodbye to the time-consuming scrubbing, harsh chemicals and ineffective glass cleaning products.
We also offer glass restoration services to bring the sparkle back to your stained and clouded shower glass.
PREVENT STAINS AND STREAKS FROM THE START
Want to know the best way to clean shower glass? The best defence is a good offence! Arm your shower screen with Diamond Fusion Glass Defender before the stains happen.
Reduce your shower glass cleaning time by up to 90%
No more cleaning with environmentally damaging chemicals
Keep your new glass looking clean, clear and streak-free
Factory-backed product warranty for your peace of mind
The only glass surface protection product with a global patent
Trusted around the world by millions of consumers
The world's only TRUE permanent glass protection
The only company with a range of products to suit different situations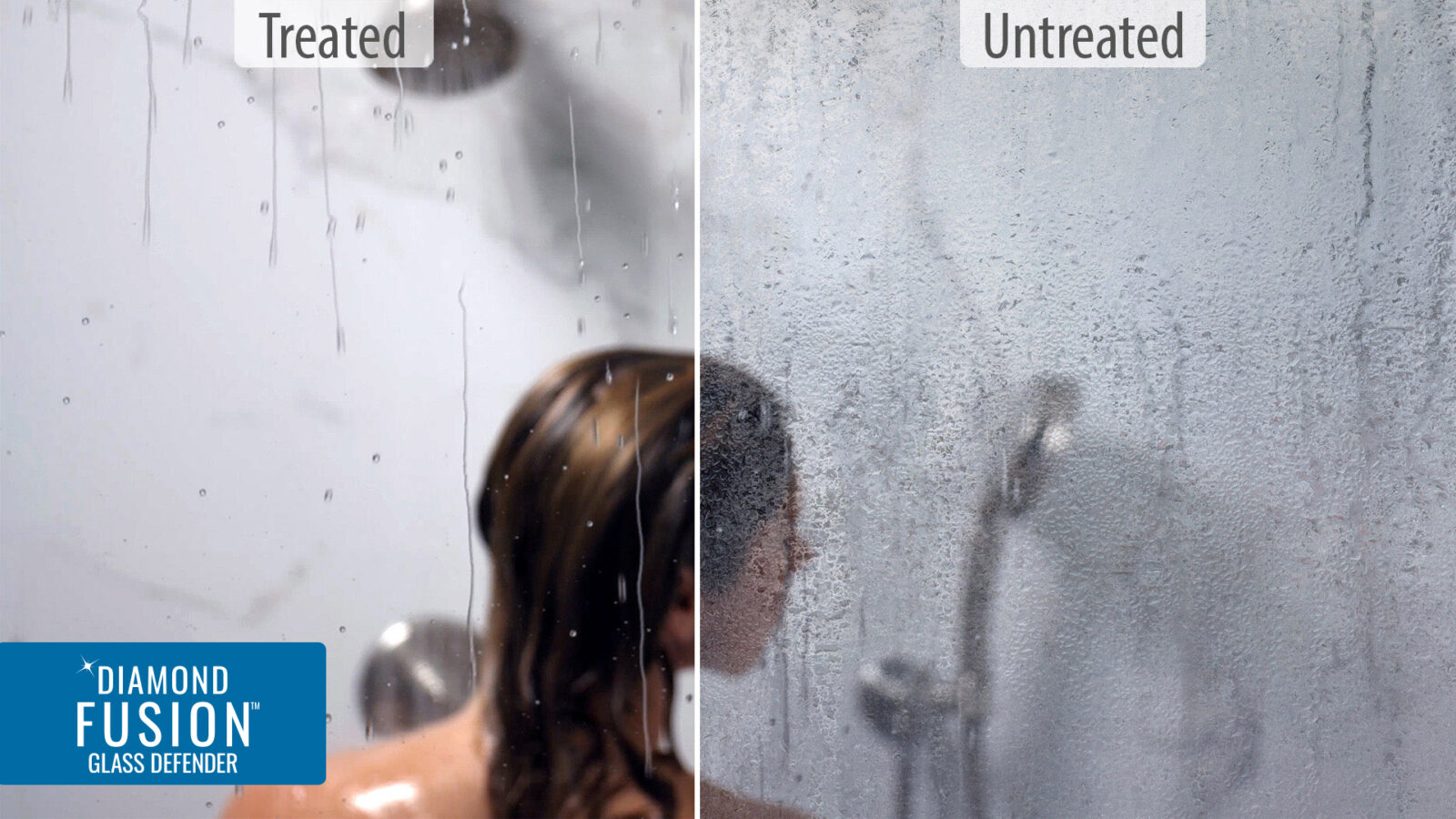 THE WORLD'S LEADING SHOWER GLASS PROTECTION PRODUCTS
Discover why millions of customers around the world are choosing Diamond Fusion Glass Defender in the battle against grime!
Our products bond themselves to the naturally porous surface of your glass, resulting in an incredibly smooth and water-repellent surface.
This makes any contamination very easy to remove with just plain water or mild detergent, reducing your cleaning time by up to 90%!
Our Glass Defenders Will Come to You.
Our friendly team will visit your location and apply our one of our specialist coatings to your glass, giving your shower an incredibly smooth, water-repellent finish, which is, most importantly, very easy to keep clean!
Our company is proudly New Zealand owned, and has been passionately protecting glass since 2004. You can trust us to provide the right advice and glass restoration services for your situation and budget.
Ask our experts how we can help keep your new shower glass looking as good as the day it was installed. Call us on 0800 667 278.