BRING YOUR GLASS SHOWER SCREEN BACK TO LIFE
Do you feel like you've tried absolutely everything to clean the soap scum and mineral stains off your shower glass?
Our shower glass restoration service can bring that sparkle back, and help you love your glass again!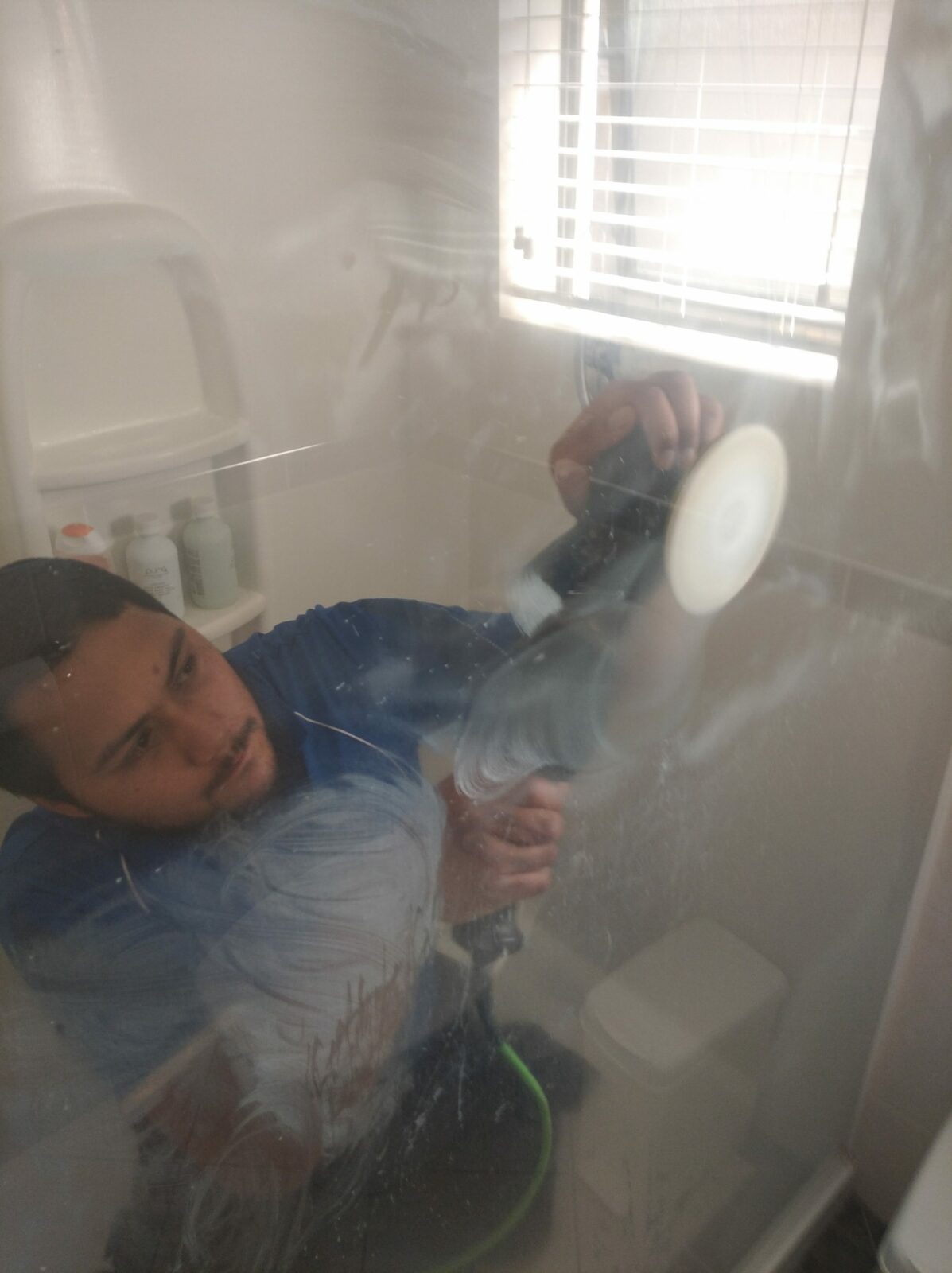 WHY REPLACE WHEN YOU CAN RESTORE
Given up on your old shower glass? Put down the sledgehammer and pick up the phone! Our glass restoration experts can bring back the sparkle and shine for a fraction of cost of replacement.
If you feel like you've tried every shower glass cleaner and bizarre internet cleaning hack to no avail, make Diamond Fusion Glass Defender your next call.
We'll come to you, assess the condition of your glass, and provide frank, honest advice on how to proceed for the best results.
BANISH STAINS AND STREAKS WITH DIAMOND FUSION SHOWER GLASS RESTORATION
Our specialists use our safe, eco-friendly stain removers to strip away the stubborn soap scum, mineral stains and other unsightly build-ups. Once we've restored your glass to its former glory using our patented shower glass cleaners, we'll apply our easyClean or Clear Fusion Pro treatments to help it remain sparkling!
Keep your glass out of the landfill and save on the cost of unnecessary glass replacement!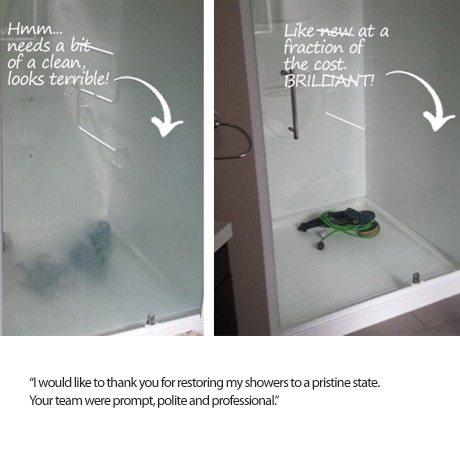 THE WORLD'S LEADING GLASS PROTECTION PRODUCTS
Discover why millions of customers around the world are choosing Diamond Fusion Glass Defender to protect their shower glass, windows, and even car and boat windscreens!
Our shower screen cleaners harness the power of nanotechnology to coat the naturally porous surface of your glass, resulting in an incredibly smooth and water-repellent surface.
This makes any contamination very easy to remove with just plain water or mild detergent, reducing your cleaning time by up to 90%!
[twenty20 img1="443" img2="444" direction="horizontal" offset="0.5" align="right" width="100%" before="TREATED" after="UNTREATED" hover="false"]
Still unsure whether to restore or replace your glass shower screen? Reach out to our experienced glass experts today on 0800 400 109.