RESTORE YOUR SHOWER GLASS 
Have you tried "EVERYTHING" to clean the soap scum and mineral stain off your shower glass

?
With our Glass Restoration services and products we can help you to LOVE YOUR GLASS again!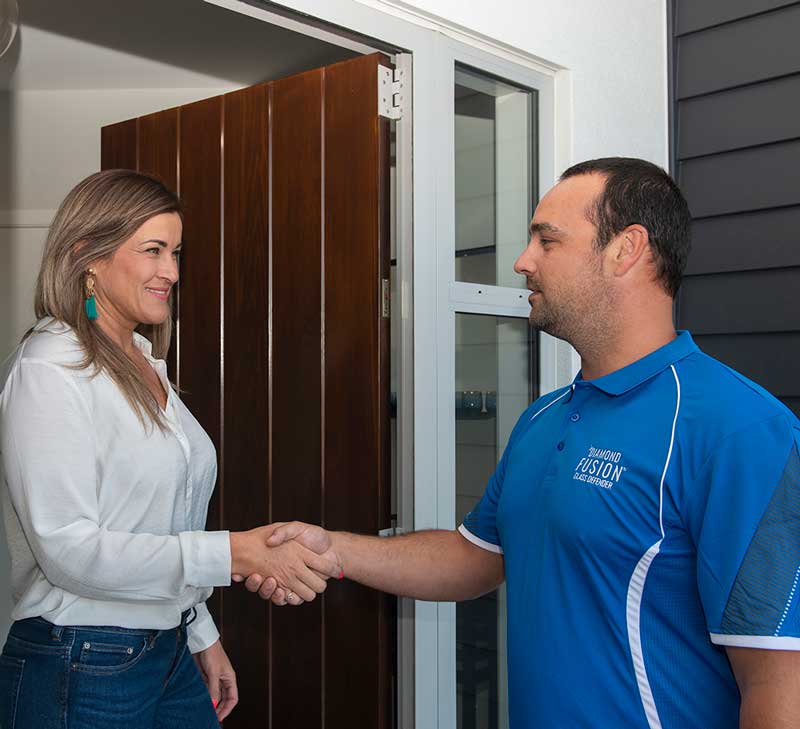 OUR GLASS DEFENDERS
COME TO YOU!
RESTORE YOUR 

STAINED AND STREAKED GLASS WITH DIAMOND FUSION™ RESTORATION:
Returns the clarity to most showers (age and condition dependant).
We can remove water staining on your car or boat windows, or your exterior glass – Pool fences, Balustrades, Windows.
Save money on replacing the glass. Restore instead of buying new.
By not needing to replace, Glass Restoration is better for the environment.
Restored glass can be protected by Diamond Fusion easyCLEAN or Clear Fusion Pro to ensure it lasts even longer.
Diamond Fusion Glass Defender™ products are trusted around the globe & are the world's #1 products.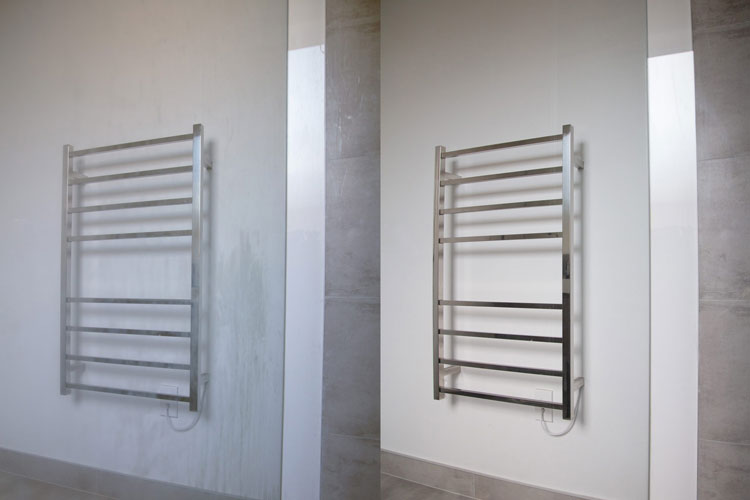 GLASS PROTECTION WITH THE WORLD'S LEADING PRODUCTS
Diamond Fusion™ Glass Defender protects your glass with nanotechnology and reduces your cleaning time by up to 90%!
Select Diamond Fusion™ Glass Defender and discover why millions of customers worldwide choose our products.
Our products work by making the glass incredibly smooth and water repellent, so any contamination on the surface is very easy to remove with plain water or mild detergent.
Drag the slider below to see the difference.


FROM STAINED TO CLEAN & CLEAR WITH SHOWER GLASS RESTORATION
From old and stained to clean and clear, our Glass Restoration team can restore your mineral stained surfaces and return them to looking great again. We're the experts in shower glass restoration, saving you money on replacement costs, and also the environment!
Bring those stained glass surfaces back to life and save money on expensive glass replacements. At Diamond Fusion Glass Defender™ we use a variety of safe mineral stain removers to strip away unsightly build up that others just can't remove.
Let our safe, eco-friendly and cost-effective solutions do all the hard work for you! Once your shower glass has been restored to its former sparkling glory, add Diamond Fusion™ easyCLEAN or Clear Fusion Pro and keep it looking clean and clear!