Providing a flawless shower door to residential or commercial property can be an absolute nightmare, or it can be a quick and easy step in your regular house cleaning plan.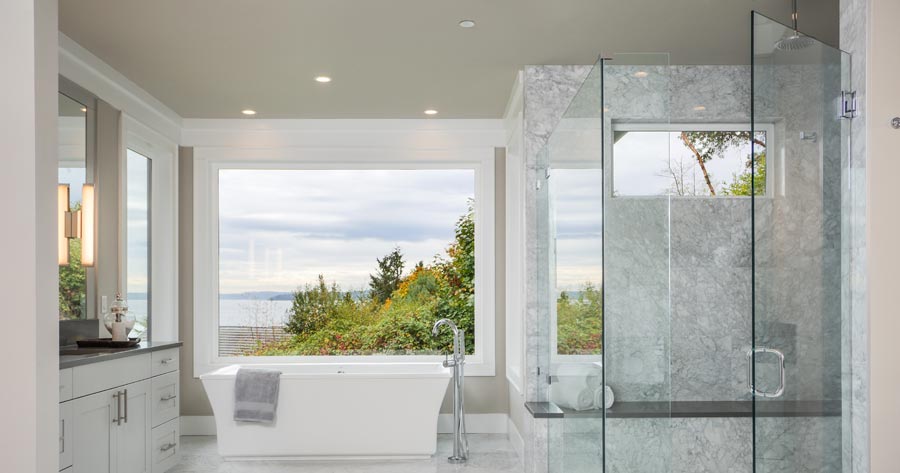 With the right plan in place, you can make this chore much quicker, easier, and far less stressful.
Here's our steps for the best shower glass cleaner process:
FIND THE RIGHT CLEANING PRODUCT
There are specific cleaning products available that are designed to with stay clean technology to keep your shower glass looking clean and streak free, such as Magic Shower Glass and Mirror Cleaner. This might be considered the best glass shower door cleaner for hard water.
However, there are also eco friendly shower glass and mirror cleaner solutions that anyone can make and use at home. Anyone can fill a spray bottle with a homemade shower door cleaner, such as:
Distilled white vinegar
White vinegar and dish soap
Lemon juice
Ammonia
Any of the above makes the best cleaner for glass shower doors; consumers can run a trial and error phase to decide which solution works best.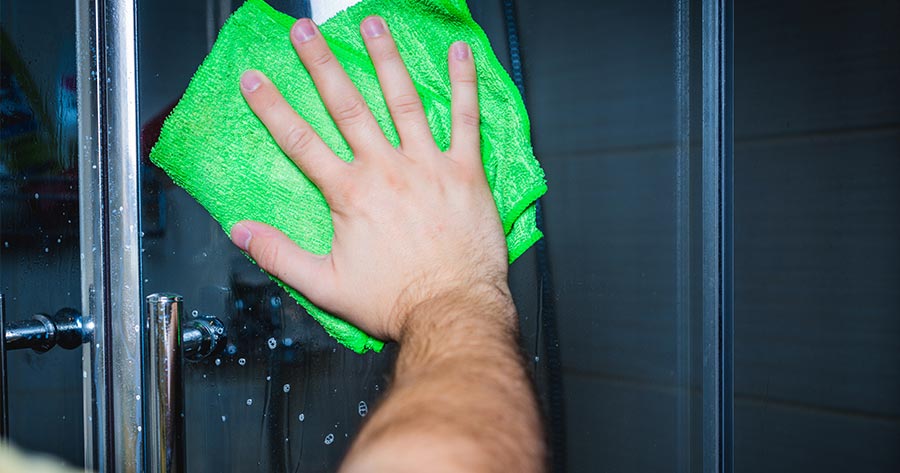 TARGET TROUBLESOME AREAS
Harsh water spots can form on the shower glass over time. To target these areas, use abrasive melamine foam cleaning sponges or dryer sheets. These textured solutions can break down the hard water stains and wipe away clean.
or even better a specialist mineral remover such as Restore Mineral stain Remover 
DRY THE SHOWER DOOR
When it comes to drying the shower door, it isn't something to leave wet and forget about. To help avoid soap scum and streaks, use a squeegee to eliminate the moisture from the door. Using a microfiber cloth to finish off around handles and hinges is an option too.
GET YOUR SHOWER GLASS SEALED
If you want to keep your shower doors protected against soap scum and hard water stains, Diamond Fusion Glass Defender can help. Our protective coating can cut cleaning time by up to 90% and helps to keep the glass spotless. This can help make your regular home cleaning chore much easier!
Our coatings all have industry leading lifespans, and are by far the easiest to take care of long term, so you can be confident that your properties will always look perfect.